Project Profile: UC Heat Recovery Loop Extension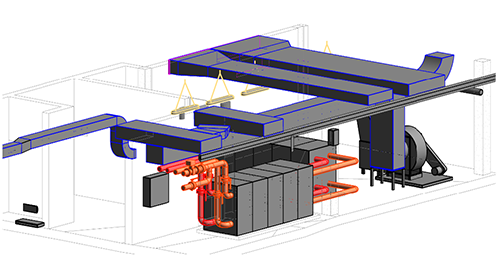 Project Title: UC Heat Recovery Loop Extension
Project: 504077
Project Description: Expansion of the existing flue gas heat recovery system to the University Centre.
The project includes installation of new electric heat pumps for perimeter heating, domestic hot water, and air handling units to partially switch the heating supply from natural gas to electricity.
The addition of the heat recovery technology improves flue gas heat exchanger efficiencies and reduces energy consumption, lowering the University's long term operating costs and reducing our carbon footprint.
Construction Value: $1,600,000.00
Construction Completion Date: October 31, 2022
Prime Consultant: MCW Custom Energy Solutions Ltd.
General Contractor: TBD
Physical Resources, Project Manager: Ena Jhajj
Physical Resources, Construction Coordinator: Eric LaFontaine